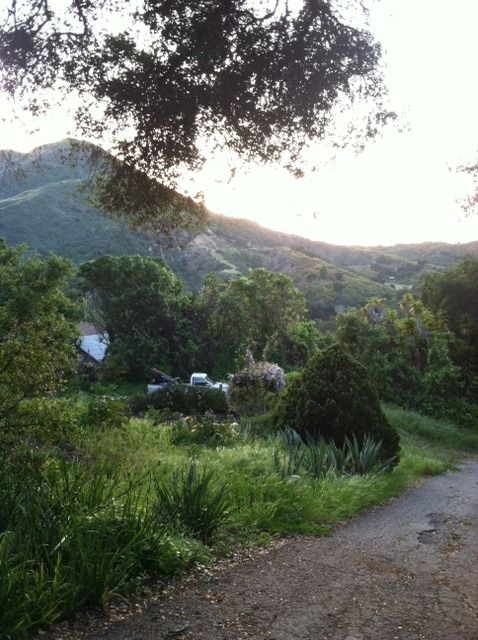 We are a small garden two miles inland from the Southern California coastline, surrounded by coastal sage scrub-covered mountains and inundated by the ocean fog rolling nightly thru the canyon we call home.

Our products are crafted with love + respect for the healing power + lessons of plants. We are fortunate to have the space to grow all the plants infused into our formulas. Our experience tending these plants through the seasons informs our understanding of their physical + energetic actions.
We use pure, organic growing practices and concentrate on building our oak woodland soil and watering as sparingly as possible, honoring both the reality of increasing drought in southern California, and the ability of these plants to respond with grace and increased medicinal potency in challenging circumstances.
The earth's crust moves up and down several feet each day on the molten core in tune with lunar + solar cycles just like the ocean. Our name honors change as the only constant, as well as plants' abilities to support grounded interaction with continual motion.

We garden on land that was the ocean floor not so long ago, and then wisely stewarded by the Ventureno Chumash.
Alena grew up in the deciduous jungle of the Southeast, and has gardened and farmed for the last decade. Danny grew up just a few miles northeast of where we live now, exploring the mountains and canyons of southern California, making art and working with his hands. Danny and Alena met while apprenticing at a medicinal herb farm in southern Oregon. We are inspired to grow and share plant medicine, sustained by the belief that proper relationship to plants + the rest of the other-than-human world is at the root of a healthy + just world.
All labels are original paintings by Danny @dshimoda